EXHIBITION AREA
To satisfy all needs of your exhibitors, we offer a variety of different brandable Booth types.
Each of the Booths can be customized with exhibitor's choice of color, logos, video and presentation screens, brochures and information texts to create a long lasting visual experience. Visitors can immediately get in contact with assigned booth representatives via live text or video chat. They can also download all materials for more information and details.
Scroll down for more detailed information about our Booths types:
BOOTH TYPE 1
VEP 2D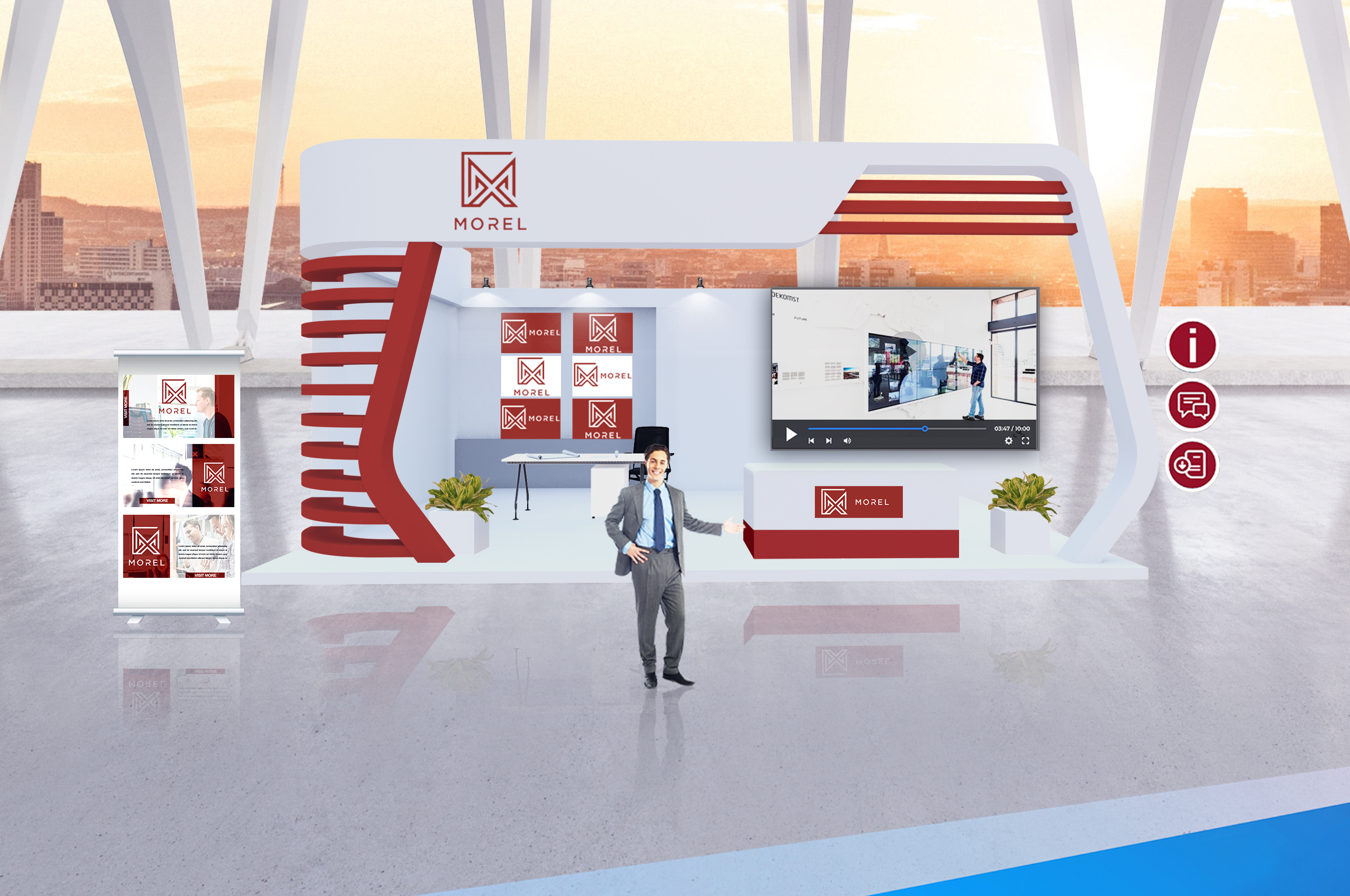 VEP 3D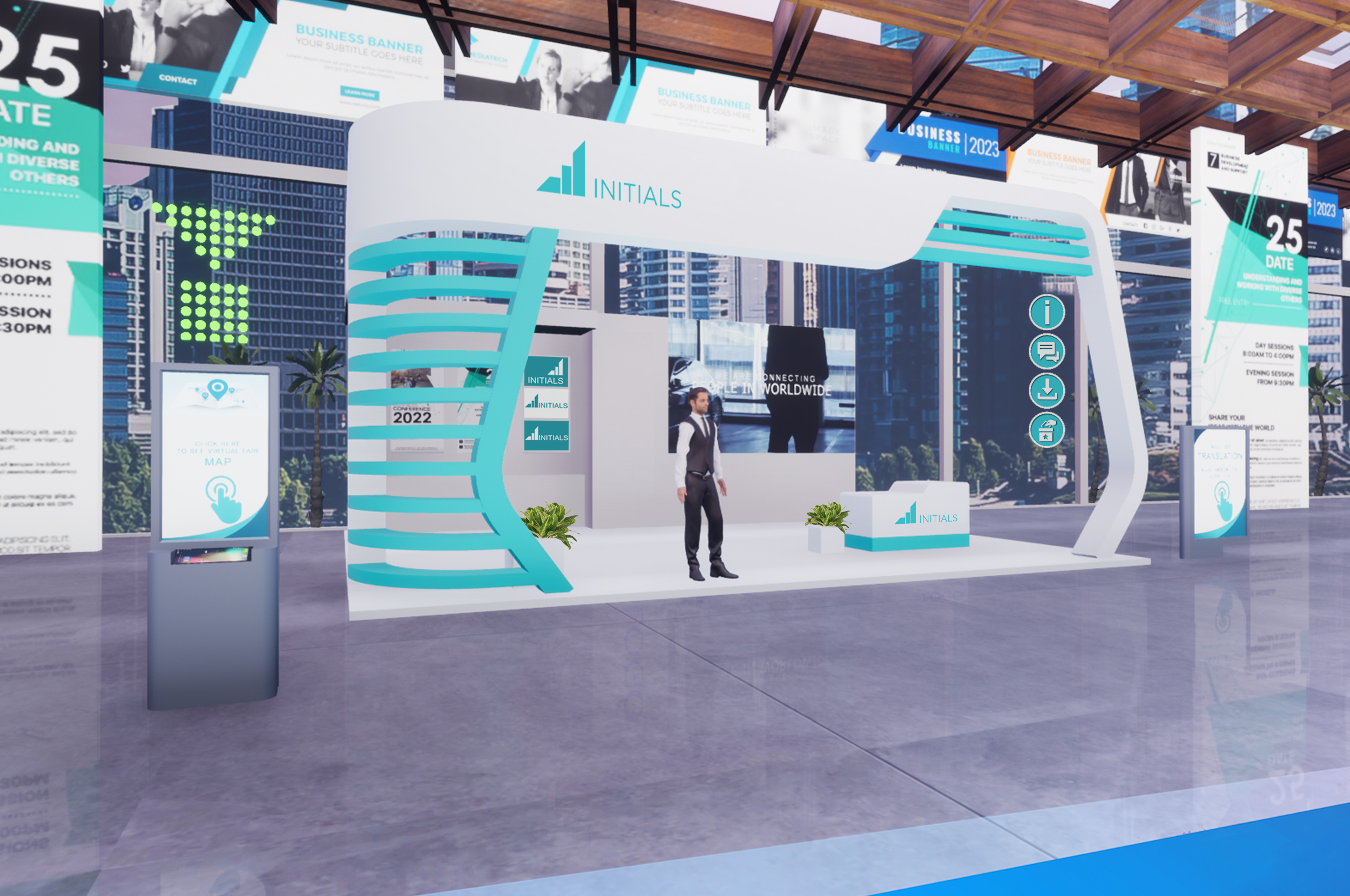 Booth type 1 offers a video or presentation screen, it allows the possibility to share up to 3 brochures or information text, 2 front logos and small background logos.
BOOTH TYPE 2
VEP 2D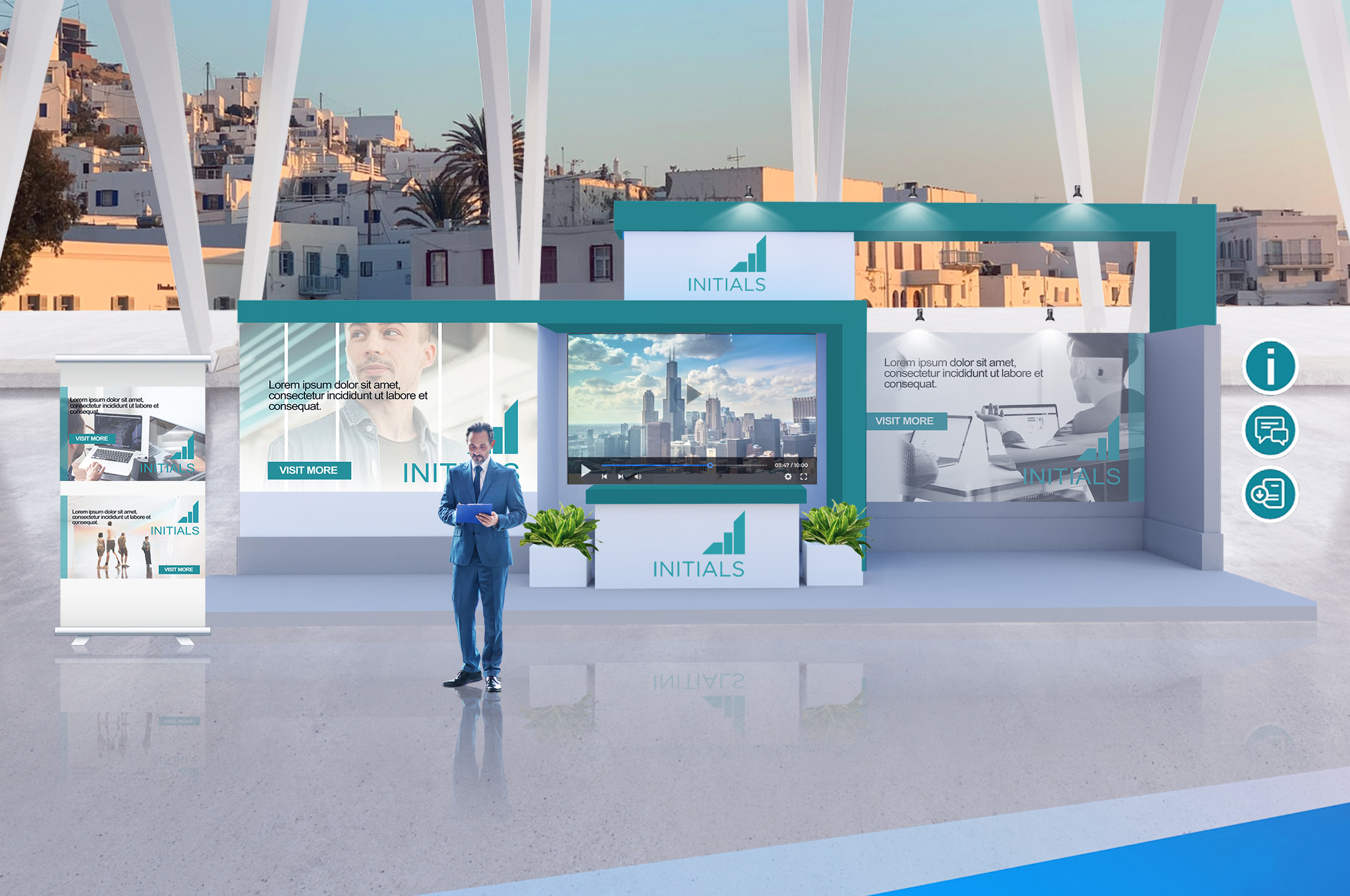 VEP 3D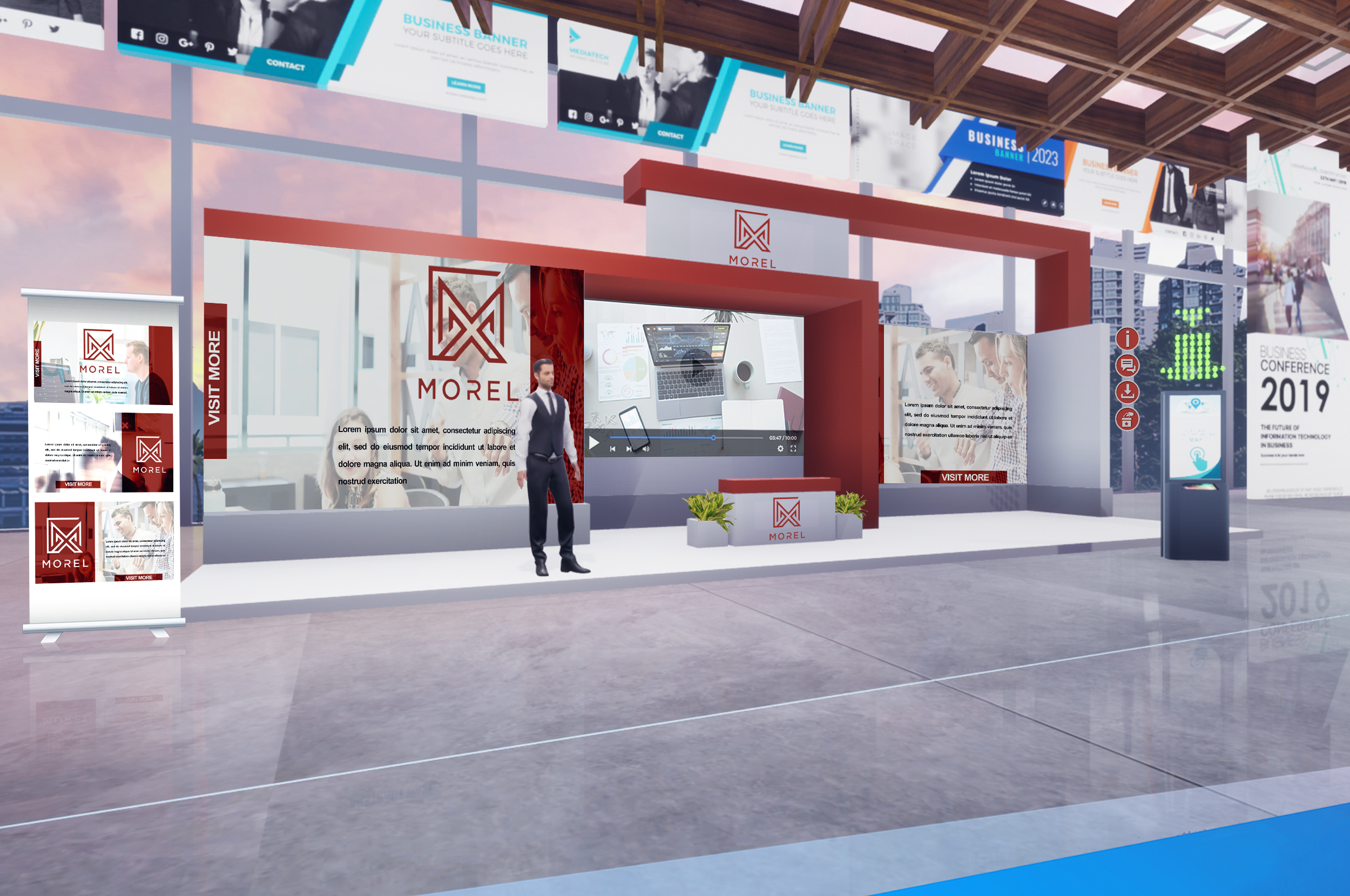 You can customize this booth type with 1 video screen and 2 presentation screens, there is an option to add up to 5 brochures or text and 2 bigger front logos.
BOOTH TYPE 3
VEP 2D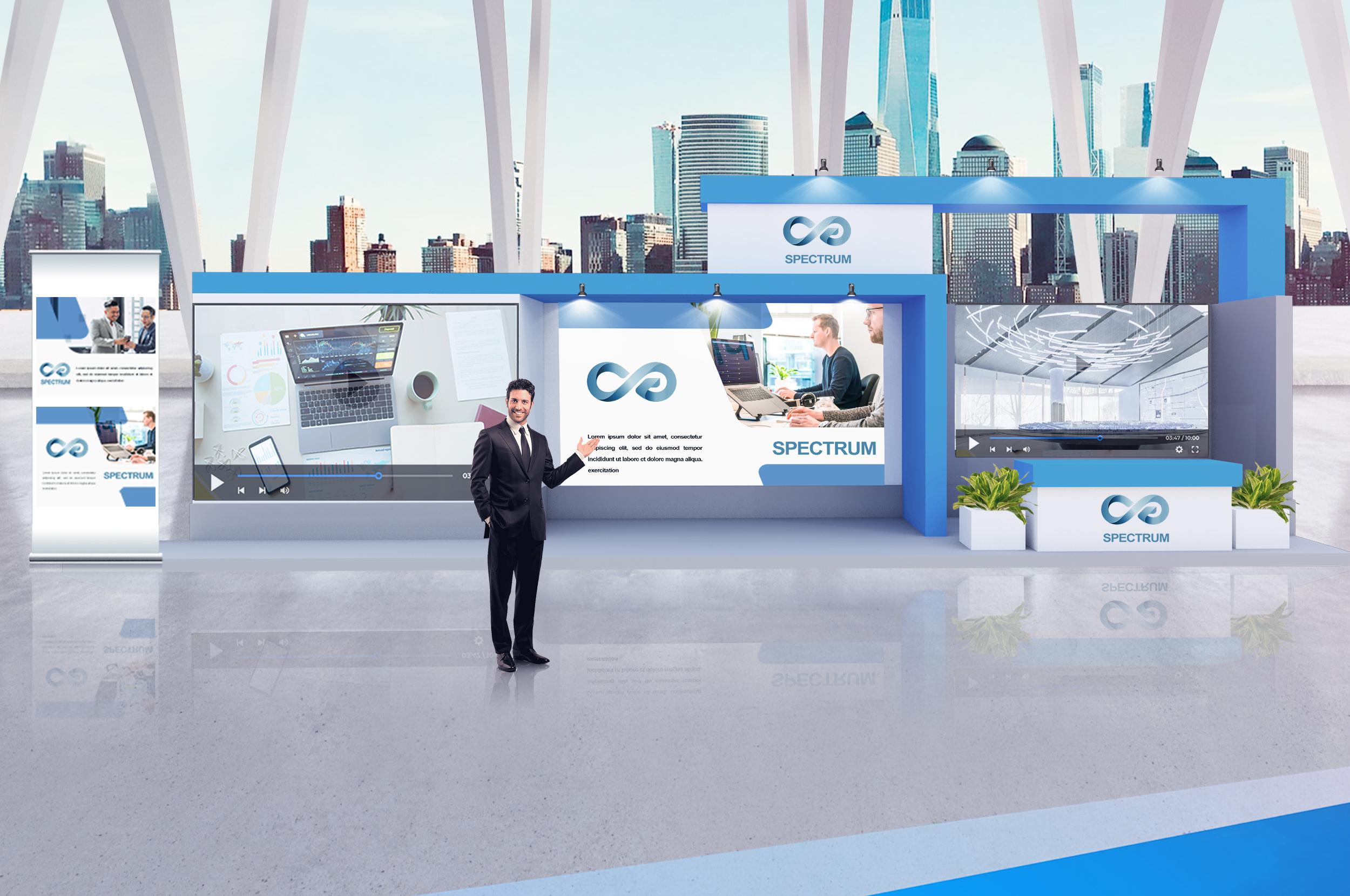 VEP 3D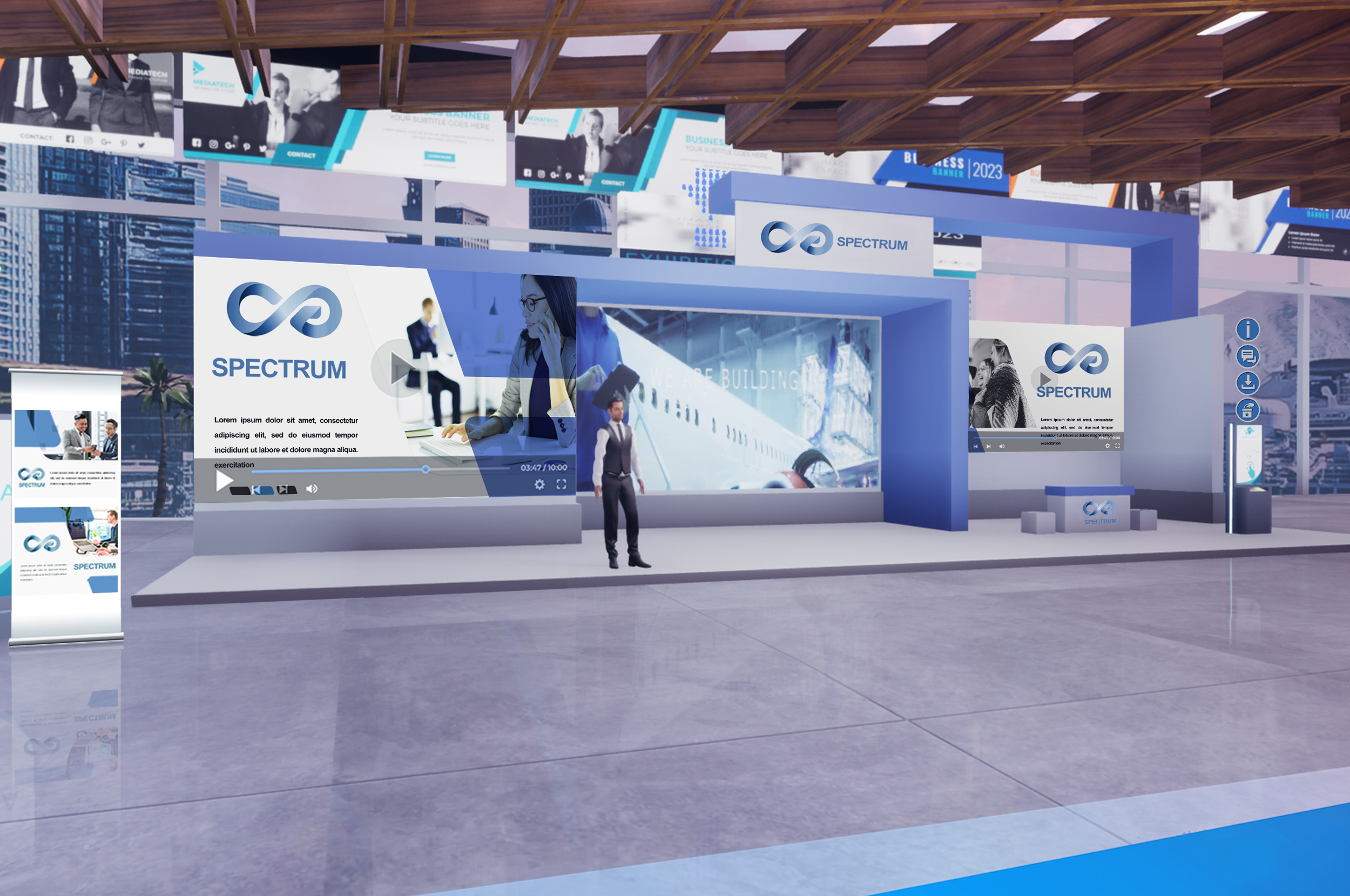 The last and the biggest Booth allows you to present more visual materials with 2 video screens and 1 presentation screen, you can also upload up to 7 brochures and 2 front logos.